It has only been few months since Apple launched its new iphones of 2017 and now the rumors about the company's 2018 are coming. As always Ming-Chi Kuo of KGI Securities, released a report about the specific smartphones that he expects Apple to unveil next year.
The first thing you'll notice about all of them is that they're keeping the design of the iPhone X intact,. Thus, all the iPhones of 2018 will be similar in the looks department and similarly devoid of a fingerprint sensor. They will also all feature the TrueDepth camera system on the front.
So,All the future iphones will be of same design as of the iphoneX with all bezel-less screen.
The Range will include three devices :
A 5.8-inch second-gen iPhone X.

A larger 6.5-inch 'IPhone X Plus'.

A third 6.1-inch model.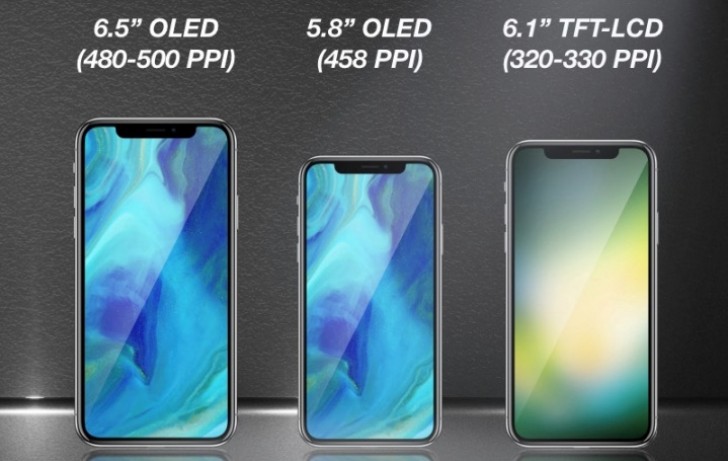 Both the 5.8 inch second gen- iphoneX and the 6.5 inch Iphone X plus are expected to feature OLED displays and have higher resolutions ,while the third 6.1 inch model will feature a lower resolution LCD display and will come with a price tag of about $650-$750.
Note that none of this information has been confirmed in any way at this point, so it may be advisable to take all of it with a decent dose of salt.