If you have just purchased your new Console,or have been using it for a long time, then you really need to know some Best XBOX ONE X tips,tricks  which we have explained here to get most out of your play station.
 Here are 20 Best XBOX ONE X tips,tricks and How to's.
1. Transfer files from your Old Xbox to new Xbox One X.
When you will start using new Xbox one X ,you would love to see your games on your new console.Moving your games rather downloading them is much easier and faster process.
So to transfer your Old stuff your have to press that Xbox button(which is glowing) on your old console then head into settings then to the network then check the box of Network transfer.
Now turn on your new Xbox one X then same ,go to settings >network > network transfer here you will find your old Xbox listed.
Now select the games which you want to see on your new Xbox X.
2.Make sure to download latest "enhanced" game patches.
Xbox One X can play almost any game with frameloss and can load games faster with enhanced graphics.So, you also have to make sure to download and install the latest updates for your games to get the best experience.
Here is a list of games which are already updated and still receiving updates.
Also, For checking whether your games received latest updates or not just head into settings to "My Games and Apps" then on top right corner click on the option "Xbox One X Enhanced Games".Then it will show which games are enhanced.
3. Xbox one S cables can be used on Xbox One X.
If you previously have or using Xbox One S  as your old console and now upgrading to the new Xbox One X , So some cost cutting can be done in setting up new Xbox X as you can use the same cables which you use for Xbox S
But if you have older version of Xbox i.e.Xbox One ,then you might need to upgrade the cables as the older version have external power brick technology and the new Xbox One X have internal power units.
4.For best experience , your TV matters a lot.
Nowadays most of the games have very high graphics and are in 4k. And now you have upgraded to new Xbox One X but your experience is same, then the problem might be your TV. It may not support those awesome 4k graphics. So make sure that you have a TV which could handle that high resolutions.
We do recommend that you should have a 4k TV with HDR 10 format.
Your TV might be labelled as one of these (as given by Microsoft) to work with new Xbox One X.
4K
4K Ultra HD
UHD
UHD 4K
SUHD TV
Ultra HD
Ultra UDTV
2160p
3840 x 2160 at 24 Hz
50 Hz
60 Hz
HDR Premium
High Dynamic Range
HDR
UHD Color
Ultra HD Premium
Ultra HD deep color
5. Make sure to enable HDR on your TV.
Okay, you have a 4k HDR TV, But still your experience with Xbox One X is not good.It might be that HDR is not enabled on your TV. So make sure to enable HDR for all HDMI ports .
Most of the TV manufacturers ship their TV's without enabling HDR mode for the reasons best known to themselves.
To enable HDR on your TV you can check your TV's manual or directly head into settings and find an option to enable HDR.
By enabling the HDR mode the Colors ,contrast and other effect will get increased and you will get a much better experience on your new Xbox OneX.
6. Also, make sure to use the latest HDMI cable.
Now, you have a 4k TV and also enabled HDR on it then also you are facing some issues with graphics then the problem may be in your HDMI cable
If you are using a 3rd party HDMI cable (for distance usage) then make sure that it is HDMI 2.0 rated for 4k ,as new Xbox One X works best with these cables.
7. Use the right HDMI port on your TV.
Some of the TV'S which have multiple HDMI ports ,have only one port which supports or rated at 4k with 60Hz while the other port have lower ratings .So connect your Xbox OneX to the highest rated port, for this check out your TV'S manual that which port supports those configurations.
8.To enhance your Audio experience enable Dolby Atmos.
If you are using a sound system which supports the surrounded Dolby Atoms ,So for proper sound output with your Xbox OneX you will need to download an app called Dolby Access App after which you can easily install and connect your Audio system with Dolby Atmos enabled.
However ,you have to pay a fee in the app ,if you want to use Dolby Atoms through your headphones .But for speaker or amp the app is free.
9. Get More from Xbox Gold.
If you want to play with millions of player around the world and want some free games then you must subscribe to the Xbox live Gold program.
Benefits of Xbox Gold membership;
— you get some free games every month which you can play as long as you want but until you have the subscription.
— Members of Xbox live Gold get big discounts on games.
–During  Sales the Gold members get much cheaper deals than the other regular users.
10.Get Xbox games passes.
Passes are another great way for getting few bunch of games for fairly cheap monthly fee. More than 100's of games of Xbox , Xbox one and other Modles are available to download no matter which console you are using.
11. Record games clips in 4K HDR.
Now ,in new Xbox One X you can record your games footage upto five minutes in 4K HDR, However clips shared on Xbox Live will be automatically converted to full HD resolution but using an external drive you can save the clips in full resolution to share them anywhere you want.
12. Some 4K games for best experience on Xbox One X.
The best part of the Xbox One X is the it can run any game at 4K resolution without any lag, but all games are not of 4K resolution ,So don't worry if you don't get good graphics for some of the games.
Here are a few games which are 4K ready.
Forza Motorsport 7
For Honor
Resident Evil 7
State of Decay 2
Metro Exodus
The Last Night
Assassin's Creed Origins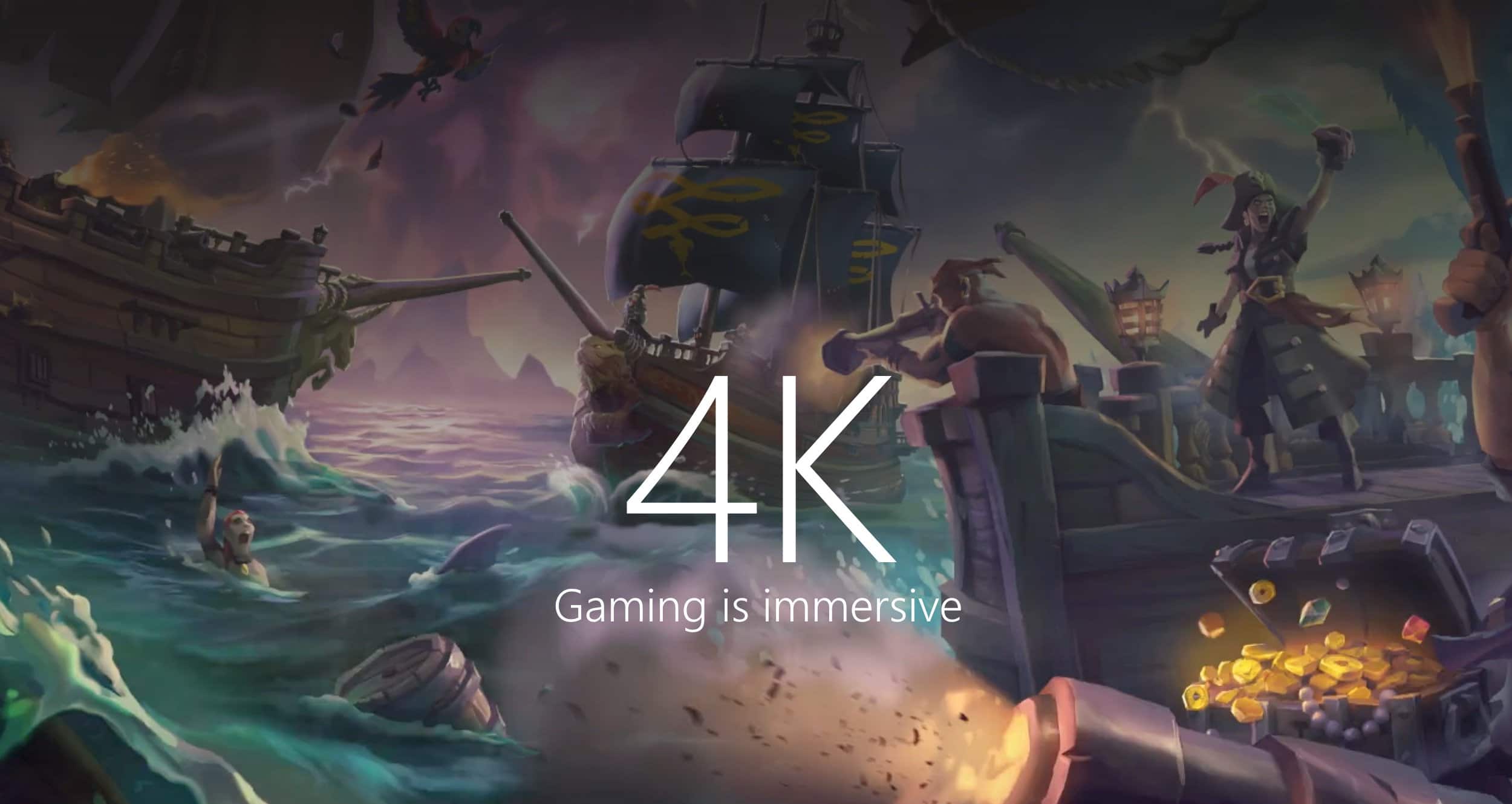 13. Keep your console at safe place.
The console can be overheated easily So, they should be placed at some cooler place or away from other heat producing electronic or devices in order to ensure your safety.So make a separate safe to place for your new console before you start playing.
14. For Voice Commands you can now use Cortana.
Xbox One X isn't compatible with Kinect ,need need an external adapter to use the Kinect.
But now you can easily use Cortana instead of Kinect.To enable Cortana  head into "settings" then to All settings >systems>Cortana settings then highlight the off switch and Press A (on you controller) and the restart you Xbox One X to finally enable the Cortana.
15.How to take a Screenshot on Xbox One X.
Taking a Screenshot in Xbox One X is fairly easy. To take a Screenshot of your screen when you are in a game or anytime When you want ,you just have to double tap that big Xbox button (which is glowing) in  your controller ,then a menu will appear and on the left side of menu an option "Press Y to take a Screenshot" will be available, So just hit "Y" and you are done.
The image captured will be saved in the upload app on Xbox One which you can save to your storage or share directly to your friends.
The screenshot taken will also be available in the Window's app of Xbox.
16.  Disable Disc AutoPlay.
Does it ever happened with you that you inserted  a disc in you Xbox and it automatically starts playing without your intervention or permission. It really gets annoying sometimes ,but it can be stopped by going into settings and then selecting " Disc and Blu – ray" and the unchecking the Autoplay option. That's all , now any disc that you will insert will not AutoPlay and you have to manually play it each time.
17.How to change Background Wallpaper of Xbox One X.
If you loves to customize your device and want to change to the default background Wallpaper of your Xbox One X , then you can change it easily according to your choice . To set custom Wallpaper as a background , you Just need to plug in your USB which have the Wallpaper then you have to open "My games and apps" and then "Media player App" . Then select your USB and find your desired Wallpaper and open it , then by clicking on "set as background" the image will be set as your Wallpaper. However we do recommend that custom image should at least Full HD .
18.USE XBOX ONE X CONTROLLER ON YOUR PC
Using your Xbox controller with PC is fairly easy, you just have to connect the controller Via Micro USB port on your PC ,then if you are using Windows 10 then it will automatically setup everything (install drivers) for you.You just sit back and relax until it is all done.
However if you are still running Windows 7, Windows 8,8.1 on your PC ,you have to manually download the drivers for the controller then only you will be able to use the controller on your PC.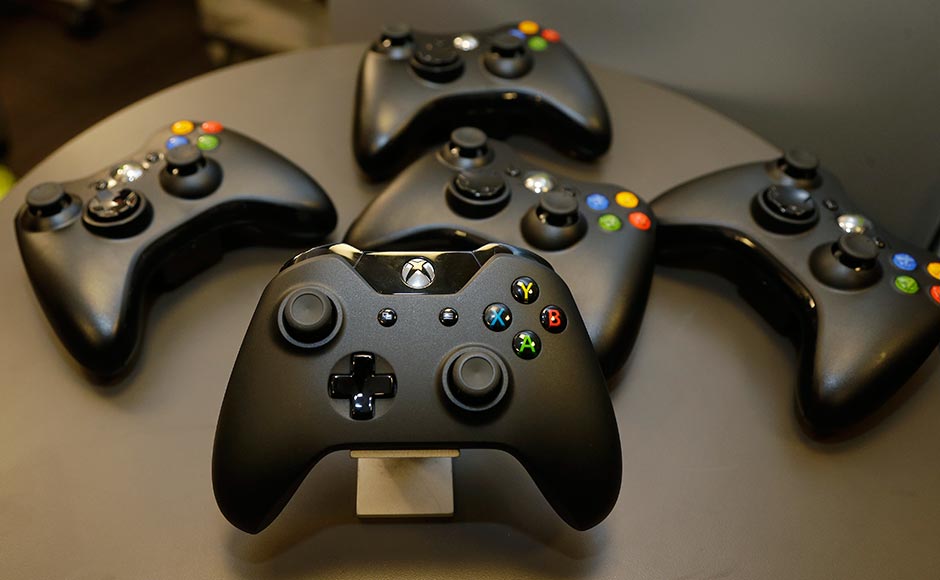 19.Use Xbox to Control your TV.
Yes Xbox is also designed to do such things ,so it can control everything in your living room.
For this you have to head into settings then select "TV and One Guide" setting and then choose "devices"option to select your "TV's brand" and then click on "Automatic" and then on "send command"
If you have done everything correctly your TV should get mute and then fur going to "power settings" you can easily turn off your TV along with your Xbox one by checking the "Xbox turns off turns off my TV" option.
20.How to speed up installation process of games on Xbox one X
If you just bought your new Xbox then this is most important for you .When you install a game by inserting a disc on your Xbox one the game installation process can be time consuming.However it can be easily solved by Just  disconnecting your Xbox from internet and then game will install much faster.
The reason behind it is that when your Xbox is connected to the Internet it automatically starts downloading the patches during the game installation process by which the games takes longer time than usual to install.So, just disconnecting your Xbox One for Internet can speed up the installation process.
Final Verdict (Best XBOX ONE X tips,tricks)
There are many small small things to know for XBOX ONE X which becomes really handy for using and controlling your XBOX. Here we have Only explained 20 which we have found that will be helpful for you.however, if you found or have any other tip or trick for Xbox One then Do share with Us. We will also Add any and update our list we found any other ,So stay tuned with VoStory.com
NEXT UP IN THE GAMES: