The end of Avengers: Infinity War left fans with many unanswered questions. Other than the fact that half of the Universe was just vaporized including some superheroes, fans were left wondering that where did Thanos go after accomplishing his goal? A new concept art may have the answer to that question, and it also may have proved a significant fan theory!


In the end, after Thanos obliterated half of the Universe, he just sits back in a peaceful-seeming farm. Earlier it was thought that Thanos ended up on some random planet's farm. It was also speculated that he was sucked in by the Soul Stone. But then a fan theory made it up to the internet and went viral which said that Thanos just didn't land up on some random planet but on his planet Titan! While for some it was still a far-fetched idea that the destroyed planet was the one Thanos returned to, but recently a new concept art by Pete Thompson released concept art for the film including a piece featuring Thanos' farm. The piece's title? "Titan Thanos farm".
While the name doesn't confirm anything, fans would recall that Titan was nothing but a destroyed land in Infinity War. Only Thanos and Nebula with Iron Man were left stranded on the planet after they survived Thanos' snap. If the Thanos' farm scene is of Titan, then it must be from some time in the past and not the present Titan. Also, he talks the way titan was before it was destroyed due to population, lush green and pristine.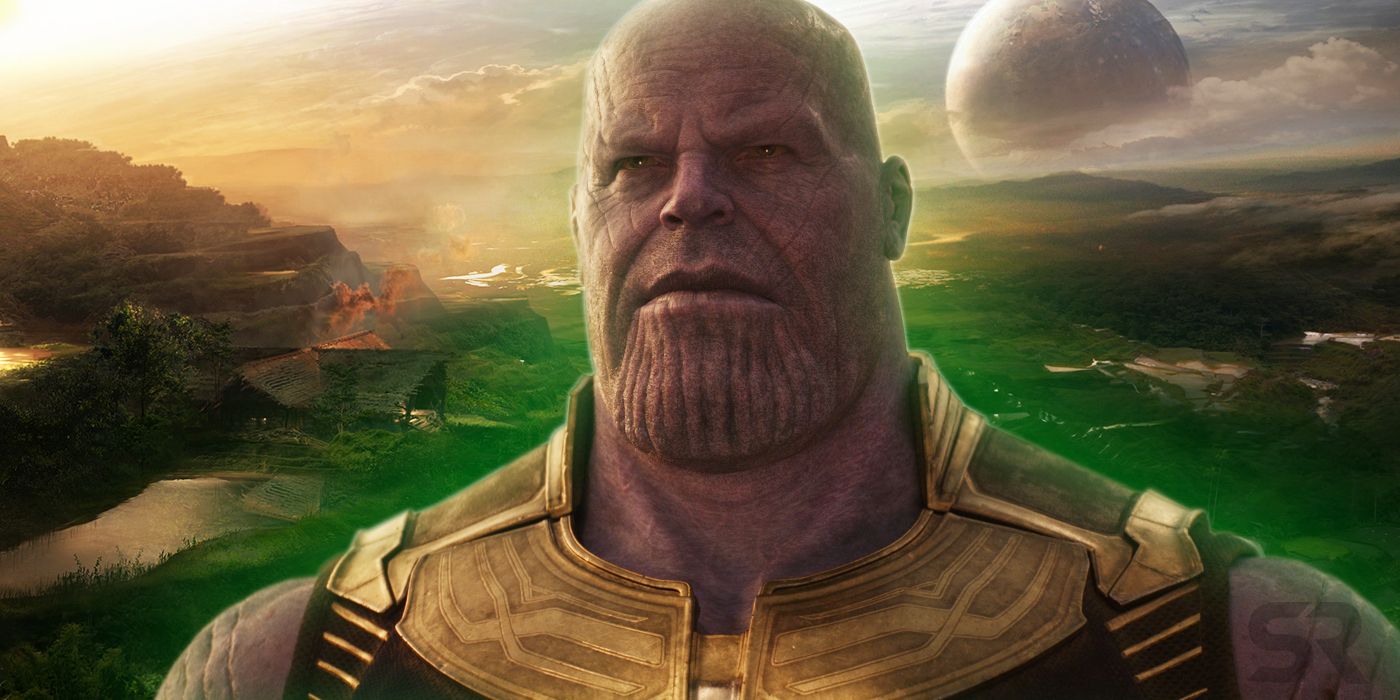 If Thanos did go into the past to farm and replenish Titan that could be a significant indicator of the fact that time travel will be included in Avengers 4. However, Infinity Gauntlet which was severely damaged at the end of Infinity War makes way for the Ant-Man to fill in and using the Quantum Realm for time travel rather than using Infinity Gauntlet.
Avengers: Infinity Wars and Ant-Man and the Wasp both are in theatres now, it will be followed by Captain Marvel on March 8, 2019, the fourth Avengers movie on May 3, 2019, Spider-Man: Far From Home on July 5, 2019, and Guardians of the Galaxy Vol. 3 in 2020.
What do you think about this new concept art? Does it confirm the fan theory? Do let us know your views in the comment section below!