Apple iPhone Xs 120 Hz Touch Sensing
The Cupertino tech giant has taken the wraps off the 2018 iPhones and the company debuted three new phones, the iPhone XS, XS Maz, and a cheaper iPhone XR. The iPhone XS comes with a 5.8-inch OLED 'Super Retina' display with the notch on the top of the display like the iPhoneX, while the iPhone Xs Max features a larger 6.5-inch OLED screen. On the other hand, the iPhone XR features a 6.1-inch 'Liquid Retina' LCD Display.
---
---
At its launch event of new iPhones, Apple left many people believing that the display of the iPhones Xs and Xs Max worked at a refresh rate of 120 Hz. However, this is just a confusion caused by unnecessary information on one of the slides shown by the company on stage at the Steve Jobs Theater.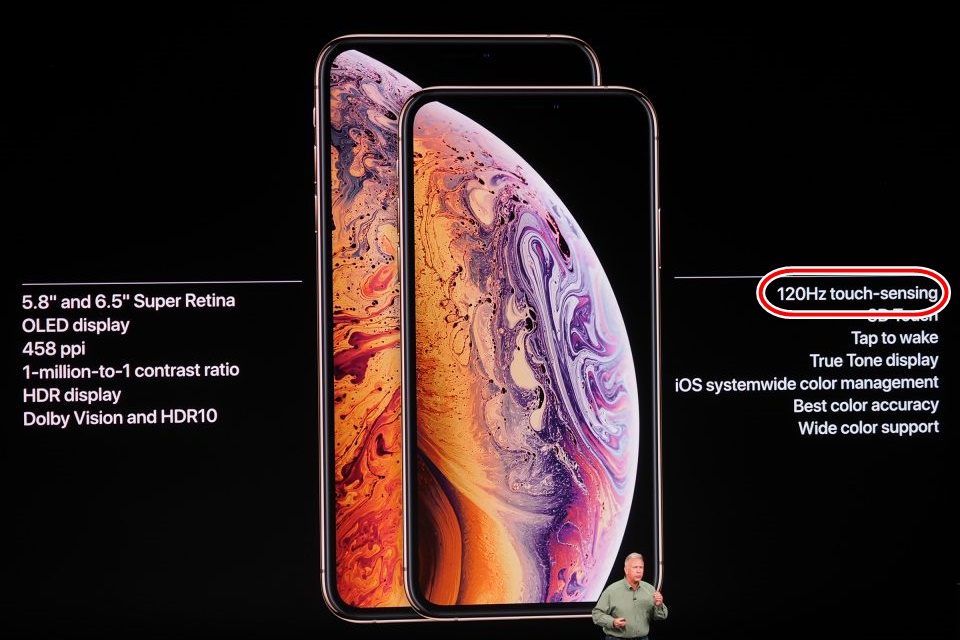 SEE ALSO: iPhone XR and Xs Max RAM revealed in a Geekbench test
The slide caused the whole mess about the display of new smartphones, but the "120 Hz" was actually the touch sensitivity. As this data is quite unusual to be shown when referring to smartphones, a lot of people believed that the new iPhones boast a screen refresh rate of 120 Hz like what we have seen on the Razer's gaming phone. The screen of the new iPhones works at a traditional 60 Hz refresh rate. However, we have seen the iPad pro from Apple has actually worked at a refresh rate of 120 Hz.
So what you think about the new iPhones and are you planning to buy a one?  Do mention in the comments section below.
SEE ALSO: Apple Watch 4 series launched officially with bigger display, ECG scanner, fall detection & more.