The Chinese tech giant, Xiaomi is not stopping at all and constantly investing in the gadgets. Xiaomi recently launched some devices, like the Mi 8, and more to come as per the leaks, like Mi Pad 4, Mi A2. But with gadgets, we meant not only mobiles. We are talking about a new smart gadget by Xiaomi. We have already witnessed the smart running shoes, suitcase, backpacks, digital thermometer, and Tees. And now Xiaomi is here again with a new backup. Xiaomi launched Mi backpack under the Youpin platform, and it is manufactured by the Shanghai Runmi Technology company. This Xiaomi manufacturing unit is also known as 90 Points which is Xiaomi's unit of lifestyle products.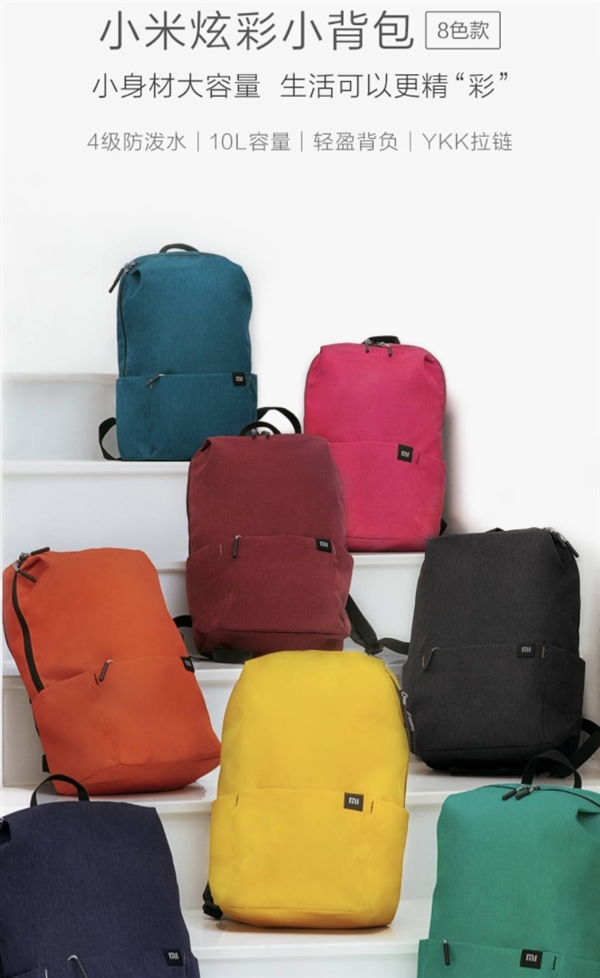 Talking about the new Mi Backpack, the cheap backpack is available in a range of colorful options, yes, the Mi Backpack is available in 8 different colors. The eight colors that Xiaomi is offering are Black, Pink, Yellow, Navy Blue, Orange, Mint Green, Red and Bright Blue. Talking about the features of the backpack, it comes with a 10L volume capacity, and in terms of dimension, the measurement of new Mi backpack is 34 x 22.5 x 13cm which is enough to carry gadgets and other things of daily use, like, a tablet, cameras, cups, notebooks, textbooks, and others. The fabric is made of 100% polyester material, and it only weighs just 165g. One more feature that we liked about the new Mi backpack is that the fabric used is given with a water-repellent coating which makes the bag suitable for use in the rainy condition also.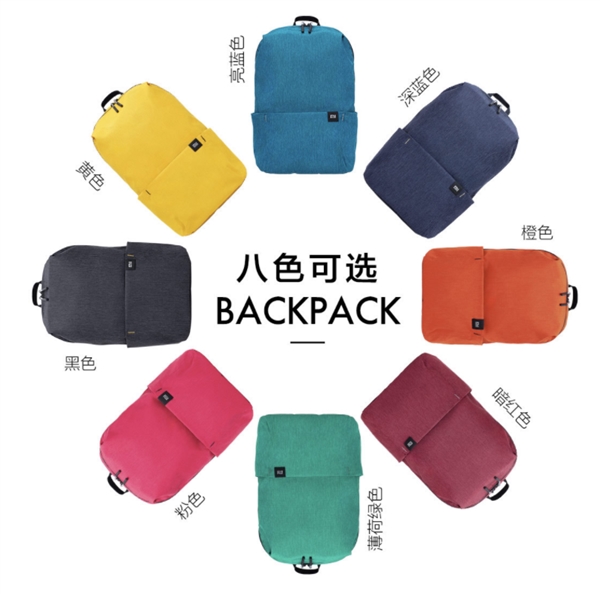 The size of the new Mi Backpack is very compact, which looks so stylish and fashionable. With the compact size of the backpack it can be carried easily at any place, you can hang out with putting on it, without any mess.
Talking about the price of new Mi backpack comes with a price tag of 29 yuan ( or $4 or Rs. 272) and is presently available on the Youpin website