One Punch Man Season 2 finally has a release month. One Punch Man Season 2 is all set to release on April 2019. To make things even more exciting for fans of this eccentric and wacky superhero extravaganza, there has been a lot of details and news released regarding the new season.
One Punch Man Season 2 will see the return of the same cast that performed the character voices during One Punch Man Season 1. On top of that the band Jam Project who sung the amazing opening for the first season will once again be performing the opening theme song for One Punch Man Season 2.
Let's move on a little towards One Punch Man Season 2 spoilers.
One Punch Man Season 2 Spoilers
One Punch Man Season 1 ended with an amazing fight between Saitama and Lord Boros. The animation and energy that went into choreographing that amazing fight scene is still looked upon as one of the best animated fight scenes in anime history. It is also one of those amazing sequences that have kept fans hyped up for the premier of the next season.
Well, One Punch Man Season 2 is sure to have some amazing action sequences of its own. The next season will be introducing a new formidable character, Garou, who is also a central highlight of the new visual introduced for One Punch Man Season 2.
Garou is a former disciple of Bang, the martial arts instructor who played a prominent role in the Hero association and overall during the first season. Garou was thrown out of the Dojo for going on a rampage.
Here is the amazing visual for One Punch Man Season 2.
Garou will probably be one of the most formidable villains introduced in the series yet, crediting much to his fascination with monsters and a deep rooted hatred for heroes. The rampage Garou will be creating in the world of the heroes is something to look forward to during Season 2.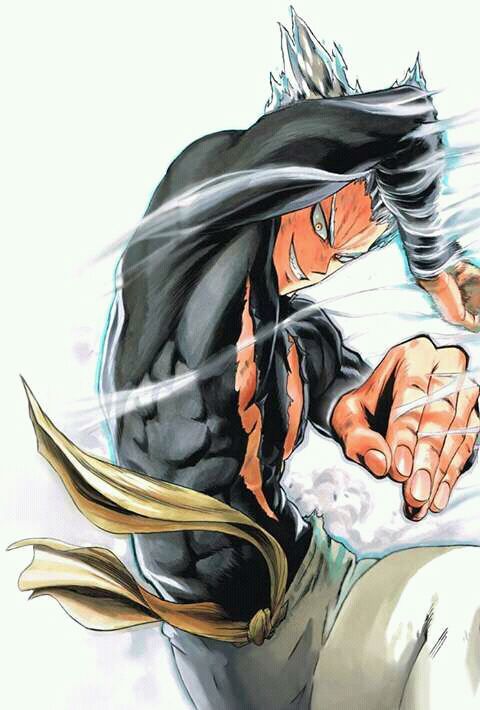 Still any for or enemy shouldn't be much of a problem for our main protagonist Saitama, who is famously known for having a habit of defeating his enemies with one strong punch.
Now let's have a look at the amazing preview for One Punch Man Season 2
One Punch Man Season 2 Teaser
As can be seen from the preview, One Punch Man Season 2 seems to be boasting amazing animation and some kinetic action which is in a similar vein to that of the first season. What is to be seen is how amazing the story turns out to be in comparison to the first one as well. But looking at the original source material, the One Punch Man manga, it is only certain that things will only be getting more crazy and fun from here on out for this unconventional superhero story.