It has been only a month since OnePlus has launched the OnePlus5T,And now the reports are coming that OnePlus might launch the OnePlus 6 next year in March. OnePlus 6 is also said to come with an under display fingerprint.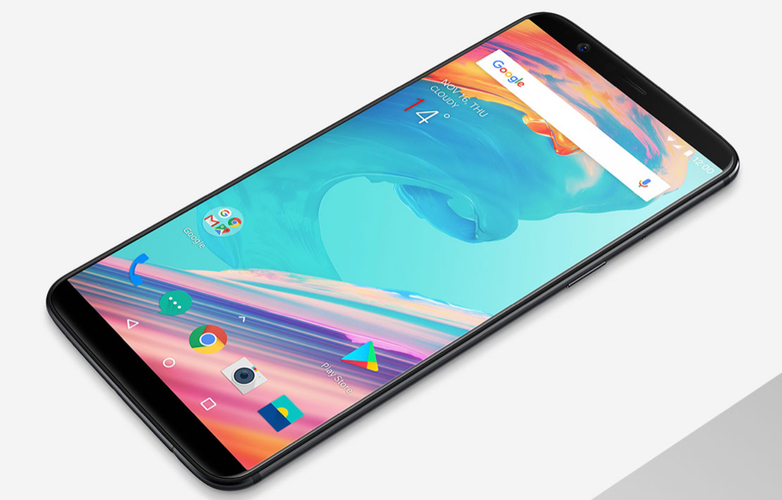 As reported by Gizmochina OnePlus is preparing a launch in the middle of the March 2018 to launch its next flagship the OnePlus 6 and it will be available by the end of the March. This new flagship will have Qualcomm Snapdragon 845 processor, which was recently unveiled by the Qualcomm. However it might not be the first smartphone to have snapdragon 845, as other companies have already announced their next flagships to have snapdragon 845, like Xiaomi Mi7 will have the Snapdragon 845.
Not only the processor ,the GizmoChina has also claimed that OnePlus 6 would have an underglass fingerprint sensor – often called under-display fingerprint sensor. As OnePlus shifted the position of the fingerprint sensor from front to back on the OnePlus 5T to make a bezel less display, But it is more comfortable for users to have a front-facing fingerprint sensor, the company is now reportedly considering the advanced under-display fingerprint technology.
Many companies are already working on the under display fingerprint sensor like Qualcomm and Synaptics are already working on under-display fingerprint technology with some smartphone manufacturers. Synaptics even highlighted that 70 million units of in-display sensors will be available in the market in 2018. Also, Vivo recently have said that the Synaptics sensor will be a part of its models in the coming future. So,It makes sense for OnePlus to deploy the under-display fingerprint sensor on its next flagship.
However, Some patents of under-display fingerprint technology is likely to be showcased at Consumer Electronics Show (CES) 2018 in Las Vegas next month. Under display fingerprint technology will be the next will thing in the smartphone world.