Telegram the Instant messaging app has released a new version 4.7 which brings couple of features for both the Android and iOS
For Android:
The update brings the support for the multiple accounts. You can make multiple accounts by singing up with different Phone numbers. The quantity of multiple accounts is limited to three .You have to slide the side menu to switch between the different accounts. Default settings have been enabled by which Notifications from all the accounts will pop up on your Home screen even if you are currently using only one of them, However you can change these settings anytime by tapping on notification setting tab/menu.(Download)-Telegram multiple accounts support
For iOS:
For iOS the latest version of the instant messaging app telegram has not brought the multiple accounts support, but it has brought some new appearance settings. The app now comes with a number of themes which include "minimalistic Day", "Night" and "Night Blue" which you can apply according to your needs. You can choose one of the theme in the settings menu.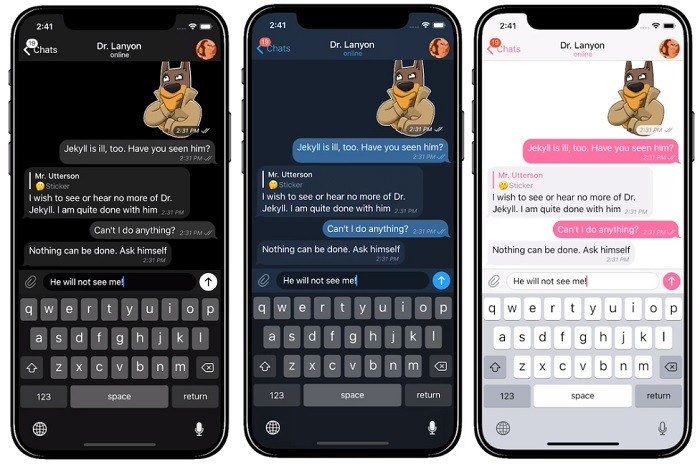 Some features are made available for both iOS and Android:
Both the iOS and Android have received Quick reply feature which can be accessed by just swiping to the left on message in a chat to reply. Serval other bugs and other improvement have also been updated.
Telegram always brings new features to its users, in previous version 4.6 features like Auto download media, albums in secret chats, better link preview were made available.
Next up in the tech: