As we all know Virtual reality is the future and is growing day by day and becoming more popular ,So the ways to view , capture and experience the virtual reality is also changing with time.You may have experienced or at least listened about VR – 360 ,But today we gone talk about VR 180.
What is VR 180.
It is a new way to experience the virtual reality.All VR content is in 360 format which is not comfortable to watch( as you cannot always rotate your head all around). So VR 180 degree ( either photo or video ) is like a live photography which allows you to relive your captured moment when viewed through a VR headset.
VR 180 degree unlike VR 360 has a finite point of view. In simple words it can be understood as the half format of VR 360 which can be more interesting and comfortable to experience.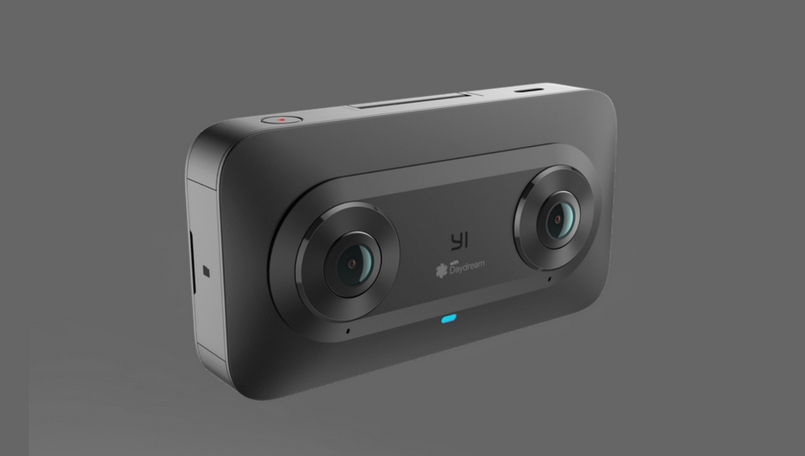 How to Capture VR 180.
As to capture 360 degree content you need a 360 degree camera.So as to capture 180 content a new type of cameras with dual lens are made like Lenovo's Mirage camera by using you can capture 180 content with an ease.
These cameras do not include any screen but can be paired with you smartphone in which you can view what you are capturing (However it is not necessary as you are capturing everything infront of you from top to bottom and from left to right.)
OTHER 180 degree cameras accepted  to Launch soon;
Yi Horizon 180 .
unnamed LG camera.
Z Cam K1 Pro
What Google says about VR 180.
Google says: If you want to relive your special captured moment then with VR180 cameras is becomes very easy.
180 degree cameras captures your moment (photo or video) with great Immersive depth and also in 3D( However it can be viewed in 2D).
Also using VR 180 app you can easily manage ,share and experience your content with ease. Also uploading VR 180 videos to YouTube or to live stream directly can be easily done with VR 180 app.
NEXT FROM CES 2018 YOU MIGHT LIKE: