Makoto Shinkai, the director of 2016's mega hit anime film 'Your Name (Kimi no na wa)' just announced via his Twitter account that he is working on a brand new film. The new film is set to be released next year though further details regarding the film have yet to be divulged.
The very fact that Makato Shinkai is working on a new film is exciting news for anime fans and movie buffs alike. Makato Shinkai's last film, Your Name (Kimi no na wa) which released in 2016 was a huge commerical success as well as being universally acclaimed for it's premise, storytelling, characters and gorgeous animation. Your Name (Kimi no na wa) not only struck a chord with Japan but proved to be a huge crowd puller around the globe cementing itself as the highest grossing anime film ever worldwide.
A still from 'Your Name (Kimi no na wa)'
During a talk event in 2017, Makato Shinkai did announce that he was reading a lot of novels, manga and books regarding folklore to find something that he found could connect with his emotions.
Makato Shinkai has worked on various other movies that have similarly been praised for it's unique take on the human condition and emotions and amazingly breathtaking animation. These films include The Garden of Words, 5 Centimeters per Second, The Place Promised in Our Early Days and Children Who Chase Lost Voices.
Makato Shinkai is one director who has immensely been improving and polishing his craft and the long journey he has took as a film director can be reflected by the quality of his films and huge success. The fact that 'Your Name (Kimi no na wa)' turned out to become the global blockbuster that it did is proof enough that anime is not only limited to a few select individuals but is also slowly making it's way into more popular main stream and pop culture media.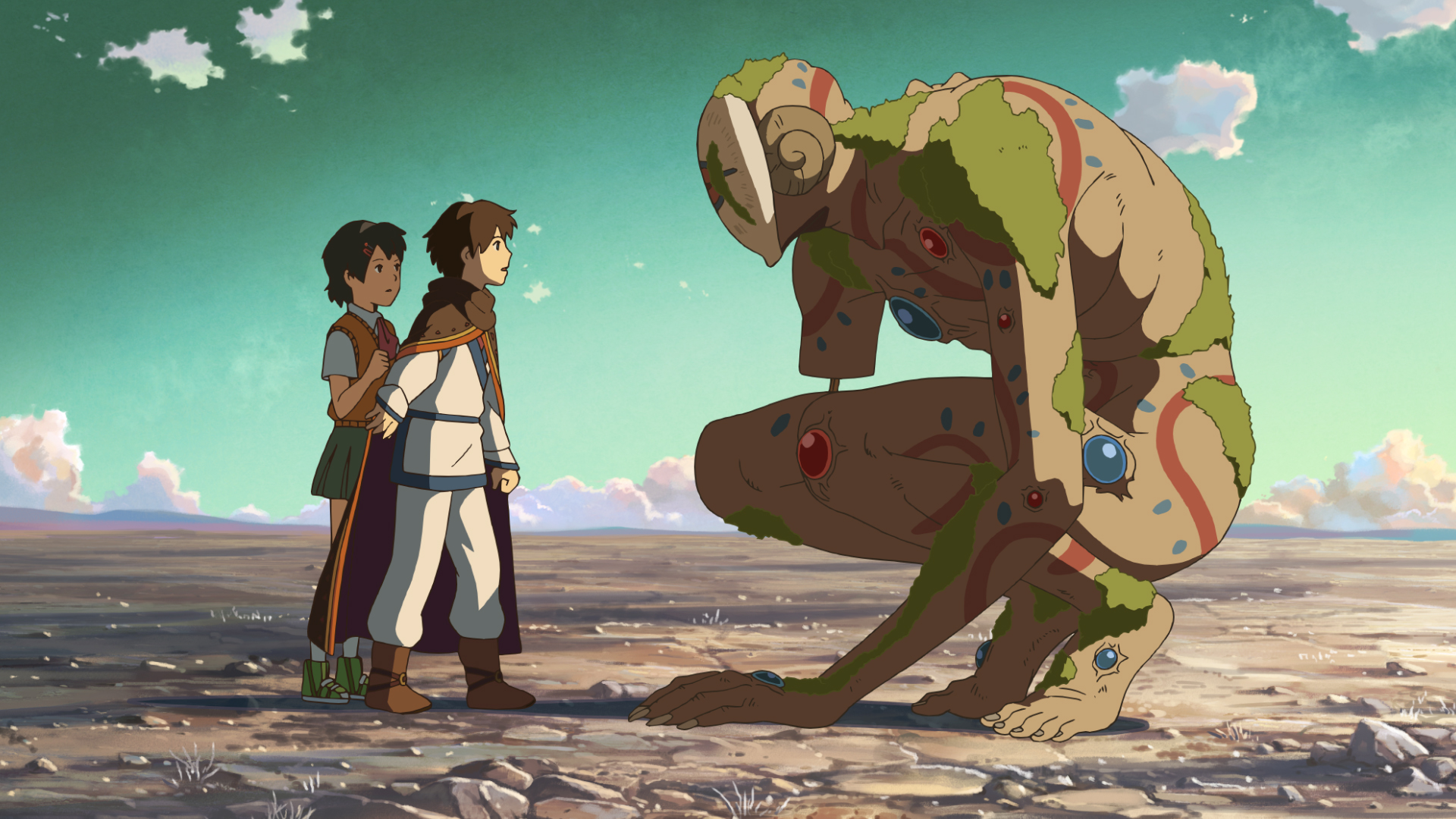 A still from 'Children Who Chase Lost Voices'
The news of a filmmaker genius such as Makato Shinkai working on his next venture already is very exciting news for people who have watched his movies. Usual anime films take a long time to produce, so news after just 2 years after 'Your Name (Kimi no na wa)' and a potential release for next year is sure to get fans of the legendary director excited. His fans can expect a lot from his upcoming film, especially considering the peak and quality of artistic merit 'Your Name (Kimi no na wa)' was able to achieve.
We at VoStory recommend all you anime fans and movie buffs out there to check out the works of Makato Shinkai if you have not done so before. Also discuss and share your thoughts in the comment section below of what you think regarding Makato Shinkai's already existing works, how excited you are for his new film and what all do you expect from his upcoming film scheduled for next year.